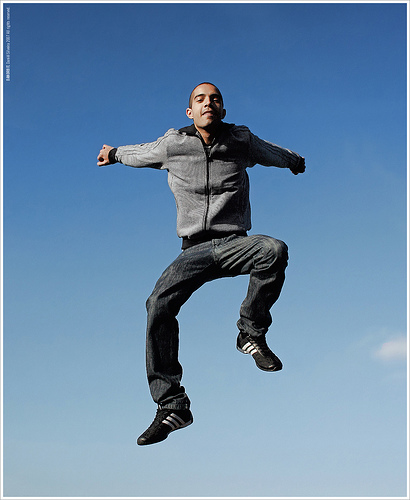 From Unbearable to Incredible: 7 Keys to My Pastoral Transformation
By David Anthony Clarke, Sr.
When I am asked, "How is everything at Union Grove - "The Grove Zone"? I respond with, "Incredible!" I'm enjoying it while it lasts! lol!

Why do I say incredible?
People joining & getting involved
Excitement is in the air; lots of positivity from various directions
Lotta members are flowing in their spiritual gifts
It is easy to implement change
Great relationships with my leaders
Lives are changing
Leaders are actually leading
Explosive worship experiences
But, it hasn't always been that way. There was a time when it was unbearable.

Why do I say unbearable?
The great news is things have changed. Thank the Lord! How did it happen?

1. Build what the Lord would have you to build.
Too many pastors and leaders are trying to build something that may not be ordained of God. What can make ministry difficult is building one type of ministry when the Lord has ordained for you to build another. This means we cannot jump on bandwagons and attempt to make our ministries resemble others. Get your blueprint from God and build accordingly.

2. Ask yourself and others the tough, relevant questions.
If you are miserable in ministry there are some tough, relevant questions that must be asked. One of them is,

"Is it me?"

Ask the questions and pursue the truth, not just what you want to hear. Take the truth, good or bad, and make it work to everyone's advantage. This inspired my
book
.

3. Keep trying to make things better.
I cannot recall one thing that turned things around. It was more like a lotta stuff over a long period of time. A lot of my improvement efforts didn't seem to work, but we kept trying to make things better. Persistence paid off!

4. Make you better.
Improve your skills, grow in your character, and make yourself more valuable to your people. I sought to improve my communication skills, presentation skills, anger management skills, etc. Making things better in me has made things better for me.

5. Pay attention to the signs of progress.
They can be subtle. I noticed there were some people trying to implement some of the improvement efforts and it kept me encouraged and forging ahead. There were enough people who had a mind to work.

6. Pay attention to the signs of God's presence!
God made it known every now and then that He was definitely with us. Don't focus too much on what the devil is doing. Focus on what God is doing.

7. Never let go of your belief in the potential of your ministry.
I kept a grip on my belief in our potential like a pitbull. Keep sight of who you all could become & how ministry could happen in your church. Talk about it no matter what else you see.

If you are in a context that seems unbearable, trust God to use you to make it better. Hang in there, be encouraged, and enjoy the journey! I'm praying for you!

Growing in grace,

D. Clarke